ABOUT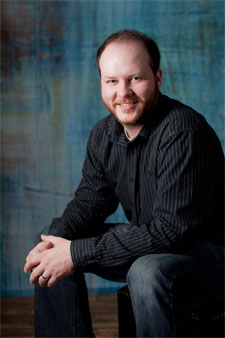 Keenan Stump, PhD, L-SLP, Owner/Speech-Language Pathologist
Keenan is a licensed speech-language pathologist with more than a decade of experience providing services to individuals diagnosed with autism spectrum disorders and various developmental delays.  In addition to his clinical experiences, Keenan teaches courses about autism spectrum disorders to graduate students in the speech pathology programs at Bloomsburg University in Bloomsburg, Pennsylvania, and Rockhurst University in Kansas City, Missouri.  Keenan also provides training to families of children diagnosed with an autism spectrum disorder as part of a program through Children's Mercy Hospital's Department of Developmental and Behavioral Sciences.  The focus of the training is to maximize opportunities for communication in naturally occurring home and community environments.
Keenan was honored as one of three speech pathologists in the state appointed to the Missouri Autism Guidelines Initiative (MAGI), a project derived from a recommendation of the Missouri Blue Ribbon Panel on Autism to adopt screening, diagnosis, assessment, and treatment standards.  The resulting publications, Autism Spectrum Disorders: Guide to Evidence-based Interventions and Autism Spectrum Disorders: Missouri Best Practice Guidelines for Screening, Diagnosis, and Assessment are currently available online, along with overviews for families, clinicians, and educators.
Keenan lives in Lee's Summit, MO, with his wife.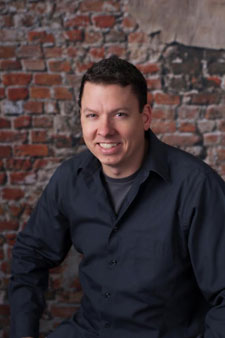 Matt Braun, PhD, L/CCC-SLP, Speech-Language Pathologist
Matt is a licensed speech-language pathologist with a variety of experiences in clinical, hospital and university settings. He has extensive experience in working with individuals and families affected by autism spectrum disorders and other developmental delays. These experiences include clinical practice and training with an emphasis in family centered care. Matt has worked for a Maternal and Child Health funded grant at the University of Kansas Medical Center where he is part of an autism diagnostic team and provides interdisciplinary leadership training to graduate students from a variety of disciplines including the family. Matt has also worked as an adjunct instructor at Rockhurst University teaching a graduate level course in autism spectrum disorders.

Matt lives in Lee's Summit, MO with his wife and three children.