SERVICES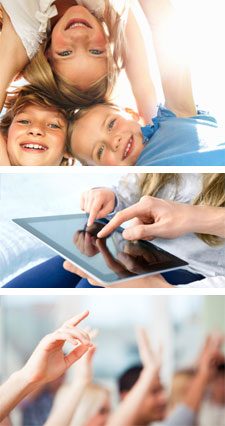 Utilizing creative, functional, and well-researched techniques, we work to help develop intervention programs that include the entire community of people involved in the lives of the child and their family. 


Speech and Language Therapy Services

We offer speech and language therapy services related to:

Articulation
Expressive and receptive language
Social skills
Augmentative and alternative communication, including picture exchange and voice output communication systems
Individualized Education Plan (IEP) design and review



Group Training and Education

The best intervention practices are connected by similar principles: they must be customized for the individual, functional, and taught with consistency.  New Balloon is capable of providing a variety of educational opportunities for family members, caregivers, educators, and therapists.

New Balloon works closely with various sources of funding for therapy services and is an in-network provider with a number of insurance agencies. 
Contact us for additional information.